Resources & Links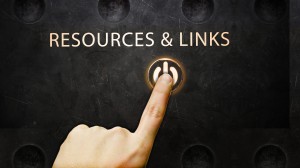 The following links are resources that feature various Muslim ministry testimonies and articles for your reference:
JFM  would like to offer you free of charge the book "JOURNEY WITH JESUS " Written by one of our ministry leaders and former JFM Executive Director Dr. FRED FARROCH.
You can use the link below: https://www.reachingmuslimpeoples.com/journey-books.
And/or you can directly download the free PDF from that same page or here: https://4dc5f6c2-e36d-423e-be9c-eb19f2a78946.filesusr.com/ugd/36c06b_152edcb8049943ec825655398a3d34cb.pdf
I hope you find it helpful as I did,
Dr. A. Awad JFM President and Executive Director
www.answering-islam.org The greatest web site for Christian answers to Muslim objections and questions. Sections in English and 28 other languages. Also includes a number of MBB testimonies (click on "Why They Converted").
www.BiblicalMissiology.org A new site on Muslim evangelism methodology, contextualization, etc.
www.I2ministries.org A global ministry preparing Christians to minister to Muslims.
www.engagingislam.org Features a new book by the same name.
www.exodusfromdarkness.org A site featuring the ministry of Dr. Daniel Shayesteh.
www.KoomeMinistries.org A site featuring the ministry of Kamal Saleem.
www.muhammadanism.org Similar to Answering Islam site; contains the largest Urdu Christian website for Muslims. The same Urdu material is on www.noor-ul-huda.com including 12 testimonies of MBB scholars of the past.
www.muslimjourneytohope.com Contains at least 49 video testimonies of MBBs conversion stories.
www.exmuslim.com A website hosted by an MBB, includes many articles about former Muslims as well as links to other web sites with MBB testimonies from www.muslimjourneytohope.com and www.answering-islam.org
www.persianwo.org An all-purpose site for the Persian-speaking world. Includes easy to use Persian song sheets, and listings of Persian speaking churches around the world.
www.cennetvaadi.com A new web site in Turkish.
www.unreachednewyork.com A site featuring many of the major unreached, unevangelized people groups in Metro NY.
www.shahadat.net 11 Afghan MBB testimonies, 8 of which are in Dari.
www.ReachingtheNationsAmongUs.org A resource site for materials such as the multi-language Jesus Film DVD.
www.JourneyAnswers.com A site featuring video responses to life's problems. Email correspondence and follow up are available. Muslim languages currently available: Farsi – www.pasokhha.com; Indonesian – www.teranghidup.com; as well as English –
www.morethandreams.tv/ 5 stories of former Muslims who now know Jesus as their Savior, recreated in docu-drama format, in their original languages with English subtitles. Also available on DVD.
www.FatherZakaria.net Includes the written material in full from a Coptic Egyptian priest who is one of the best evangelists of Muslims .
www.mohabat.tv/ TV programs in Farsi are on the Mohabat Channel on Thursdays and Fridays.
www.noor-ul-huda.org An all Urdu site:- includes: a) testimonies of 12 Indo-Pak MBB scholars of the past; b) entire Urdu NT, c) over 100 banned or out of print Urdu Christian books, many written by MBBs and d) 30+ half hour – one hour audio lectures by a Pakistani MBB scholar.
www.arabicbible.com Site for Arabic speakers by Voice of Preaching the Gospel in Colorado; includes Arabic audio
Bible readings and other information: www.AnsweringMuslims.com A website from Acts 17 Apologetics.
www.radiomojdeh.com Short messages, music, and scripture readings in Farsi geared to a radio audience.
Who God Is The Qur'an's Teaching about God compared with the Bible. 537 page Comparative Study of God (His person and attributes).