Ethnic Ministry Schedule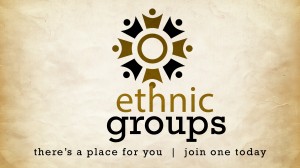 Various weekly & monthly ethnic group meetings take place
throughout the Metro New York area.
Albanian Fellowship:
Meeting Weekly
Location: (Northern NJ and Brooklyn)
Arabic MBB Fellowship:
Meeting: Monthly
Location: Staten Island
English Language Fellowship:
Meets on the 4th Sunday of each month.
Location: First Baptist Church, Flushing, NY 11355
His Choice Stones:
Shelter for MBB Women
Indonesian Fellowship:

("Father's Love Church")
Meeting Weekly
Location: Queens, NY
Persian/Farsi-Language Fellowship:
Meets on the first and third Sunday of each month at 2:30 pm.
Location: Calvary Temple International Assembly, Wayne, NJ
Refuge Center:
Shelter for MBB Singles or Families
South Asian (Pakistani & Indian) Fellowship:
Turkish Church Fellowship:
("Anatolian Grace Church")
Meets Sundays, at 2pm
Location: Grace Church, Clifton, NJ
West African MBB Church:
("Centre Chrétien L'Eau Vive")
Meets Weekly: Service in French
Location: Living Water Christian Center, Harlem, NY
For more information about Ethnic Group Meetings call or email our office.