Ethnic Fellowship Ministries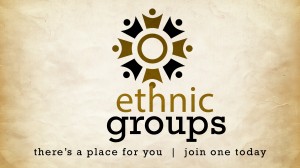 Various weekly & monthly ethnic group meetings take place
throughout the Metro New York area.
Alpha Ministries International:
Rev. Amoon Sharon PH: 917.207.2310
Pastor Safwat Attia PH 917.468.5832
Global Initiative Reaching Muslim:
Dr. Fred Farrokh PH 973.672.8051
New Life Christian Center:
Pastor David Westmeir PH 917.664.8433
Bethesda House of Prayer:
Rev. Habib Ditta PH 845.300.8702
E-mail:
habibsditta@yahoo.com
Come To Me Ministries:
Raymonda Samawi PH 997.693.4684
Rev. Paul Troper PH 973.632.8153
JFM Safe House:
JFM Community Centers:
Brooklyn Arabic American Friendship Center [BAAFC]
Dr. Fadia Farag PH: 718.483.2448
Paterson Arabic American Friendship Center [PAAFC]:
Fortune Mandaro PH: 973.248.7825
Horizon International:

Georges Houssney PH 303.442.333
For more information about Ethnic Group Meetings call or email our
office
.