Refuge Center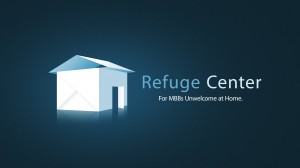 The Metro New York area is home to the largest population of Muslims in the nation.
This is a community that continues to grow. New York and New Jersey rank first and second in the nation, in mosques per capita.
God loves all people, including Muslims. In fact, more Muslims are coming to Christ, than ever before.
Muslim believers in Christ face many challenges upon the day of their conversion such as, persecution and homelessness. Believers can come to the Refuge Center for shelter and discipleship. This center is the first of it's kind in the United States. JFM also maintains a Crisis Fund for Muslim background believers in need.
The Refuge Center, in the Metro New York area, was rented in 2007, and purchased in 2014 with an outstanding mortgage. The facility is comprised of two apartments above the church's small sanctuary. The total capacity is 7 beds, including any beds that are used by staff. It is the first safe house specifically for MBBs (Muslim Background Believers) in the United States who have recently converted to Christ and are under distress and in need of shelter. (Those requesting shelter must provide personal written recommendation from their pastor to apply.)
Program Design:
The JFM Refuge Center Coordinator (RCC) works with other ministry personnel who are serving the MBB to assess the needs of that MBB. These needs always include spiritual discipleship, and may also include:
- ESL
- Employment training
- Immigration issues
- Transportation
- Life coaching and mentoring
- Recreation
In nearly every case, the MBB is also relating to others within the JFM Network, such as local pastors, missionaries who speak the MBB's language, and the staff of other ministries. The RCC, and these other personnel, must therefore interface at times with immigration officials and attorneys, local school district personnel (when dependent children are at the center), and social service personnel.